Imagine a world in which you can't trust your own eyes, your memories can be manipulated, and your decisions subtly influenced. A world in which impossible things happen right in front of you.
You already live in that world.
Rob Teszka combines innovative cognitive psychology with over a decade of performance experience to illustrate the most magical phenomena of the human mind and reveal a hidden side of reality.
Scroll down to find out more, or get a quote now to make your event truly unforgettable.
about Rob
Rob performs his unique take on magic in a variety of venues in British Columbia, from Vancouver to Whistler and throughout the Lower Mainland, where he is based in Coquitlam. His performances are suitable for private bookings including banquets, parties, club meetings, gallery openings, late nights at museums, and corporate events.
For nearly a decade Rob performed throughout England, including regular spots at the Magicians Showcase at the London Improv Theatre, The Illusioneer Magic Theatre, and Craft Beer & Crafty Tricks at the Priory Arms. Rob became an Associate Member of the Inner Magic Circle, where he hosted parlour shows and gave interactive tours of the museum as an assistant curator.
Looking for help with a creative project? Rob has published academic research on the psychology of magic, and consulted on the finer points of manipulating reality for companies such as Hendricks Gin and HBO/Cinemax.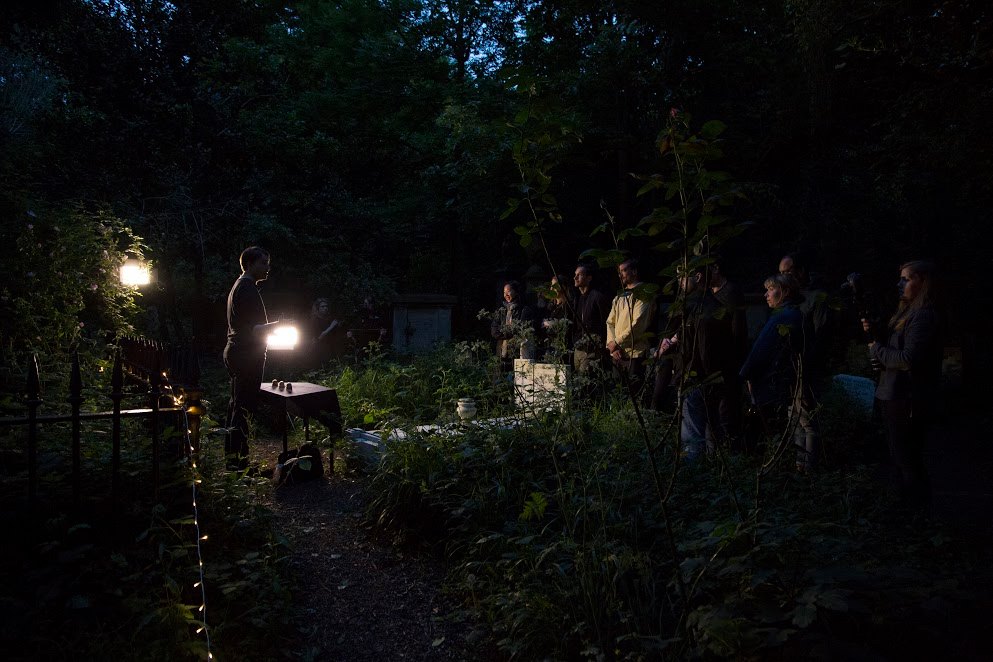 Strolling
Rob's magic is the perfect way to break the ice during downtime at weddings, cocktail parties, banquets and other special events. While guests are mingling or waiting for dinner service, Rob entertains each group with a short show that will have everyone talking and laughing!

Formal Close-up
This performance is great for intimate venues and audiences of 5-30 people: in fact it's the ideal way to experience Rob's fascinating magic of the mind. Everyone has a great view, and everyone can be involved. Perfect for private parties--if you want to give your guests a truly unique experience, this classic form of magic is the way.
Cabaret And Parlour
The psychological stand-up show is adapted specifically for your event, whether it takes place at a venue with a small theatre, a raised platform in the pub, or even just a corner of the room. This performance wows audiences ranging from 20 friends and family to groups of 100+.

Corporate
Drawing on innovative academic research, Rob gives a fascinating lecture illustrated throughout with interactive experiments and fun magic. In a field where motivational speakers are a dime-a-dozen, why not really think outside the box? Find out how magic and psychology intertwine with a talk tailored to the specific needs of your audience.
"I just wanted to say how much I enjoyed your performance last night. The little girl couldn't stop talking about your magic after you left! We were raving about it to the guys at the pub afterwards."
- Sarah Stott, at the Magicians Showcase in the London Improv Theatre
"We go to lectures all the time across the city, and both felt yours was one of the best ones we've seen in a long time. You made this topic so accessible and clear."
- attendees of the Morbid Anatomy Museum in New York
Whether you require strolling magic for an unforgettable party or would like a truly unique and engaging corporate event, I will tailor my performance to your specific needs. Get a quote now by emailing, phoning +1 (604) 309-6993, or using the form below!